S.W.I.M.
Save Water Indigenous Mammals
New Year's Day Protest
Following the celebrations of the new incoming year 2001, SWIM chapters across America and, to a lesser extent, Canada swarmed out to set up protest booths and placards and protest around the diabolical corporations and to protest their subsidiaries and protest they did. Some highlights include:
New York:
The protest here consisted of booths set up in Times Square, and the throwing of sea water on the cars of CEOs of companies that pollute sea pig breeding grounds, symbolically showing that they are "all wet". Being the largest city on Earth, NY has a high concentration of companies that pollute. The booths were a huge success, everyone loves booths, except the police, who hassled us as usual.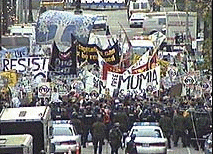 San Francisco:
The SF SWIM chapter doubles as the SF BGLAD club (Bi Gay Lesbian and Dyke), and to this we salute them. They set up their flamboyant strike centers in the heart of The Castro to challenge not only sea pig awareness, but hot gay issues.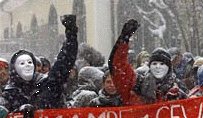 Washington, DC:
Here the protest occurred down the same city streets that our new President will travel for his inaugural. Hail to the Thief, say SWIM protesters! In no way could a SWIM member vote for Bush, Gore he's our man! Gore, the man who will do and say anything to get elected would also do and say anything for our friend, the sea pig. SWIM salutes Al Gore.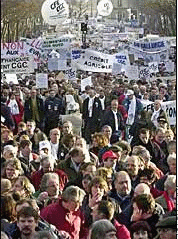 Birmingham, AL:
Down the same sweltering streets that the King, and Dr. Martin Luther King traveled down, so too does the SWIM protest. Birmingham is a hornets nest of racism against the sea pigs and our strike booths had to be protected to spread the swim message, and spread it was!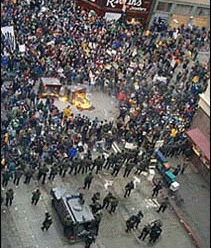 Toronto, ONT:
Canada pitches in.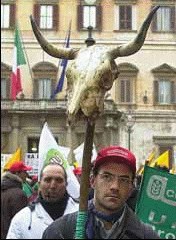 Seattle, WA:
Home of SWIM, instigator, lover, and helper of sea pigs everywhere. A few unfortunates were arrested here, the fascist pig police taking away our rights to protest. Not like our lovable pig, the sea pig. Booths, marches, and sit-ins here exposed the ignorant liberal populace to the SWIM message.
---
Home | Contact Us | Get Involved | Demographics | Population Depletion | The SWIM Mission
---
Questions or comments, email us:
swim_seapig@hotmail.com